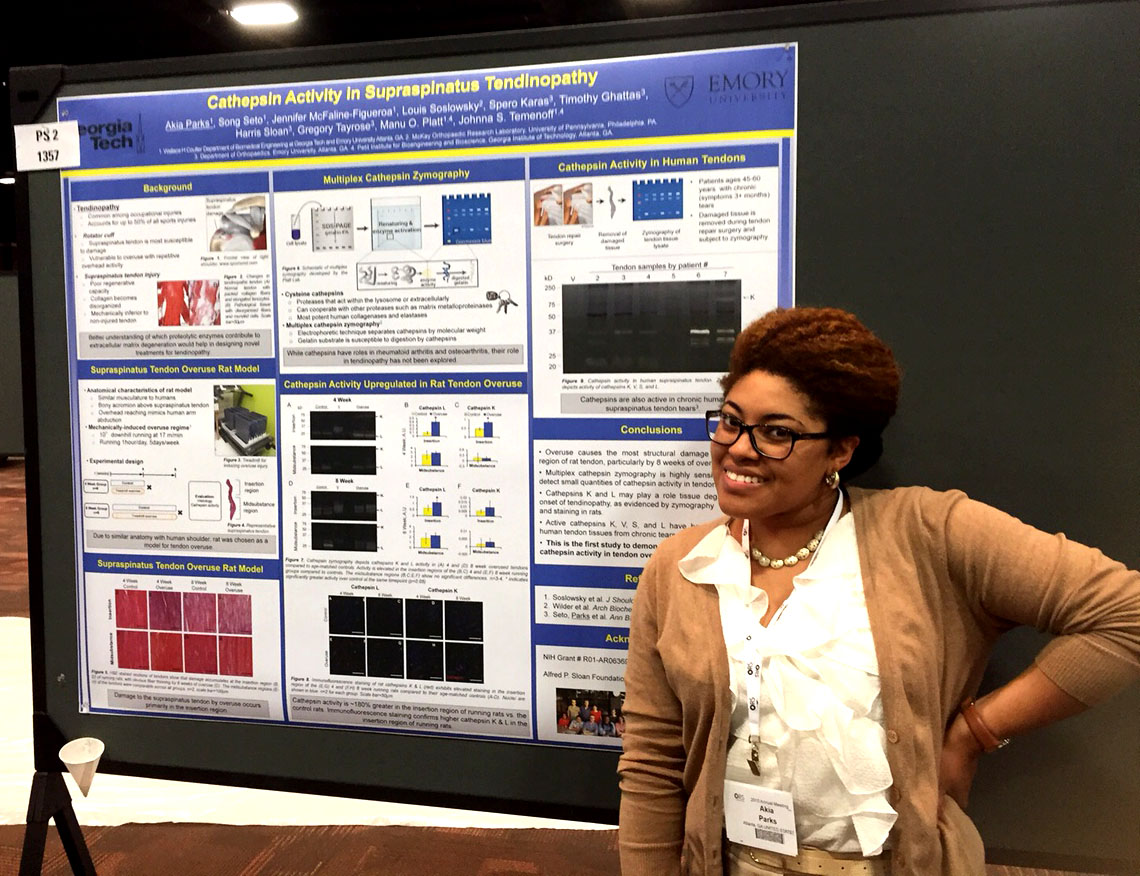 Akia presented a 5 minute talk at the International Symposium on Ligaments & Tendons (ISL&T) and presented a poster at the Orthopaedic Research Society in Las Vegas, NV. She presented her work analyzing cathepsin activity and collagen degeneration in a supraspinatus tendon injury-induced rat model and in human chronic supraspinatus tendinopathy. Her abstract submitted to the ISL&T qualified her as a finalist for the Savio L-Y. Woo Young Researcher Award, a very prestigious honor in the tendon community (March 2015).
Dr. Platt selected as an Emerging Scholar of 2015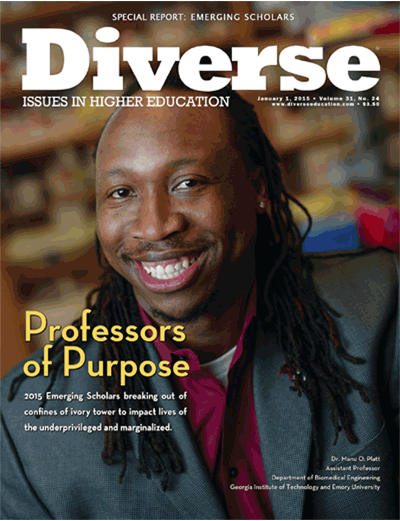 Dr. Platt selected by Diverse: Issues in Higher Education Magazine for their 2015 Emerging Scholars of the Year. This is a diverse group of standout scholars under the age of 40. Recognized for the uniqueness of their fields of study, as well as their commitment to service and teaching, these scholars represent some of the brightest minds in the nation. Click for excellent story by Jerry Grillo about this selection (January 2015).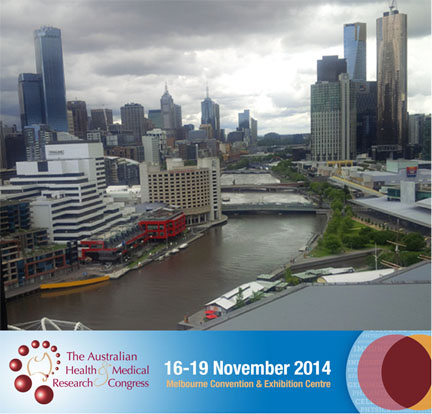 Dr. Platt just presented the lab's work on Proteolytic Profiles as a part of Personalized Medicine strategies, work that involves nurses, clinicians, biochemistry, biomedical engineering, and systems biologists! The conference was held in Melbourne, Australia and the Australian researchers were excellent hosts. Dr. Platt also participated on the opening panel discussion about scientists paths to and through transdisciplinary research which he shared with Dr. Tanya Brown, director of the Biophotonics Center at Adelaide and Dr. Jozef Penninger of the Institute of Molecular Biotechnology in Austria, moderated by Dr. Sarah Meachem of Prince Henry's Institute. Great science happening in Australia and cannot wait to return! (November 2014).