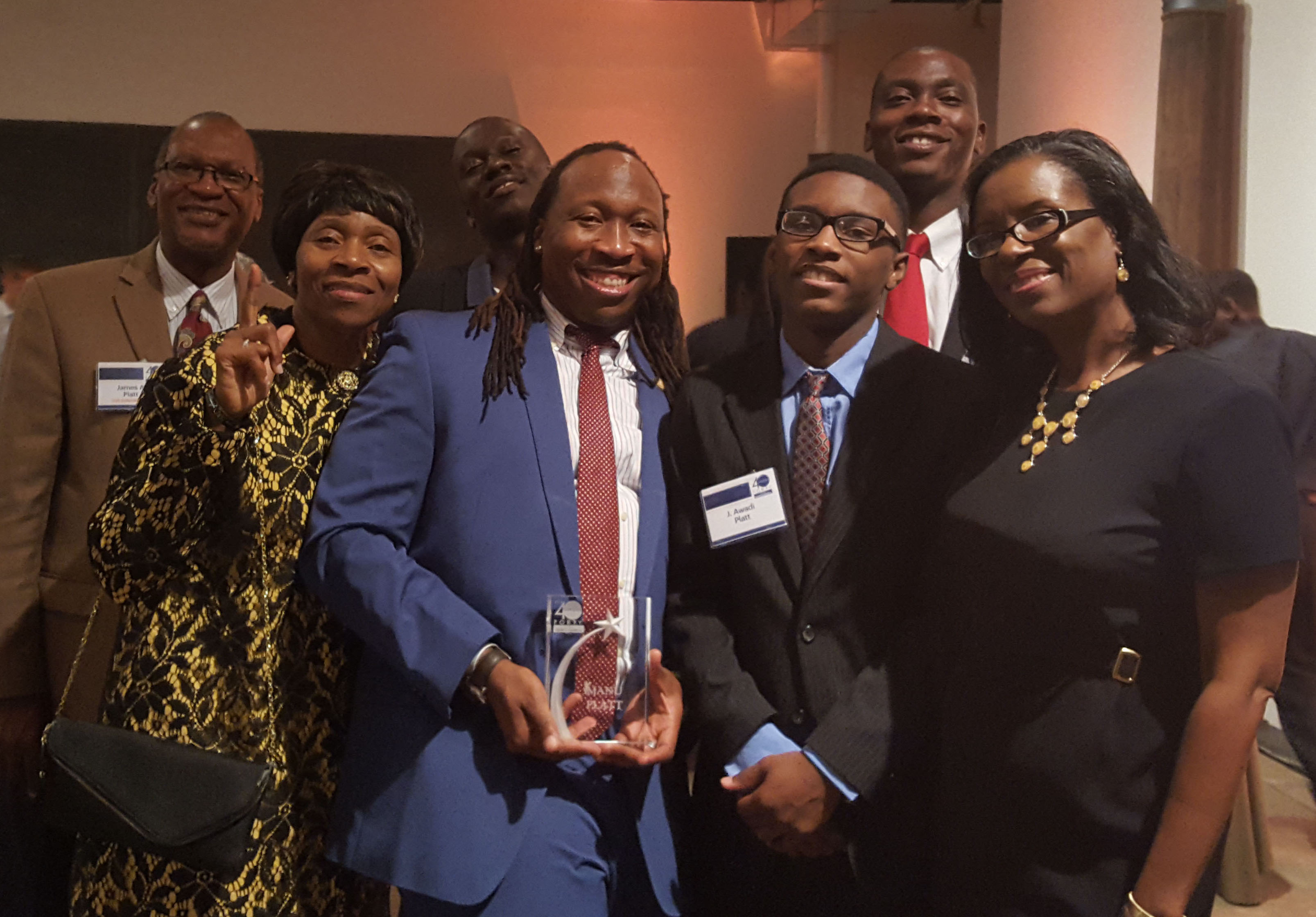 Award recognizes his significant career achievements and social responsibility

Manu Platt, associate professor in the Wallace H. Coulter Department of Biomedical Engineering at Georgia Tech and Emory, honored as an Atlanta Business Chronicle 40 Under 40 awardee in 2016. This Atlanta area award honors 40 leaders under the age of 40 who have made significant career achievements and have demonstrated substantial involvement in community service. Pictured are his family that attended the celebration with him, but more pictures can be found in the 40 under 40 Photos link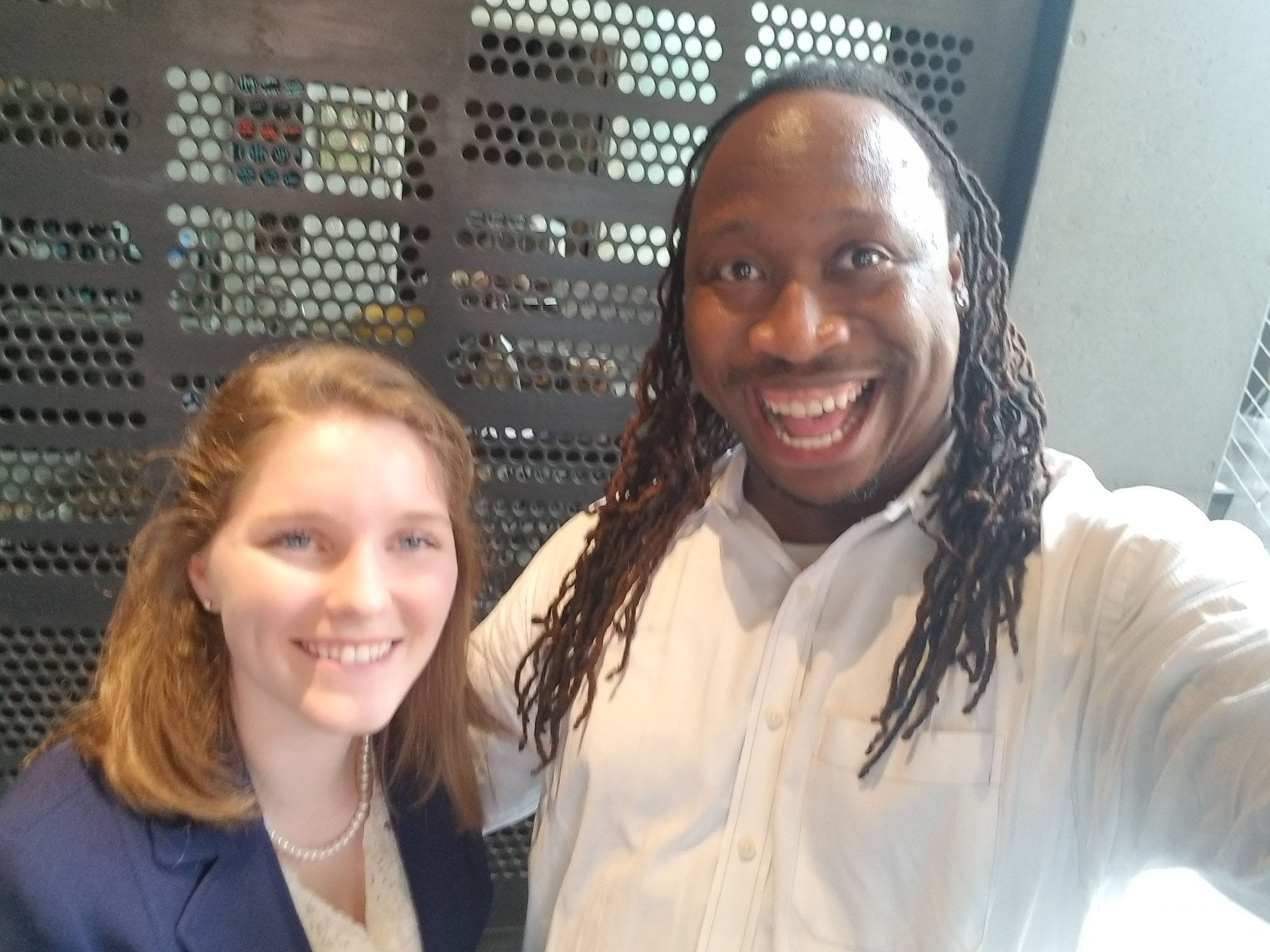 Meghan Ferrall-Fairbanks has successfully defended her Ph.D. dissertation Effects of Cathepsin Proteolytic Network Dynamics on Extracellular Matrix Degradation in Biological Machines and Invasive Disease. Meghan will be starting a postdoctoral fellowship at the Moffitt Cancer Center in Tampa, FL this August. We will miss her!!
Project ENGAGES Summer Celebration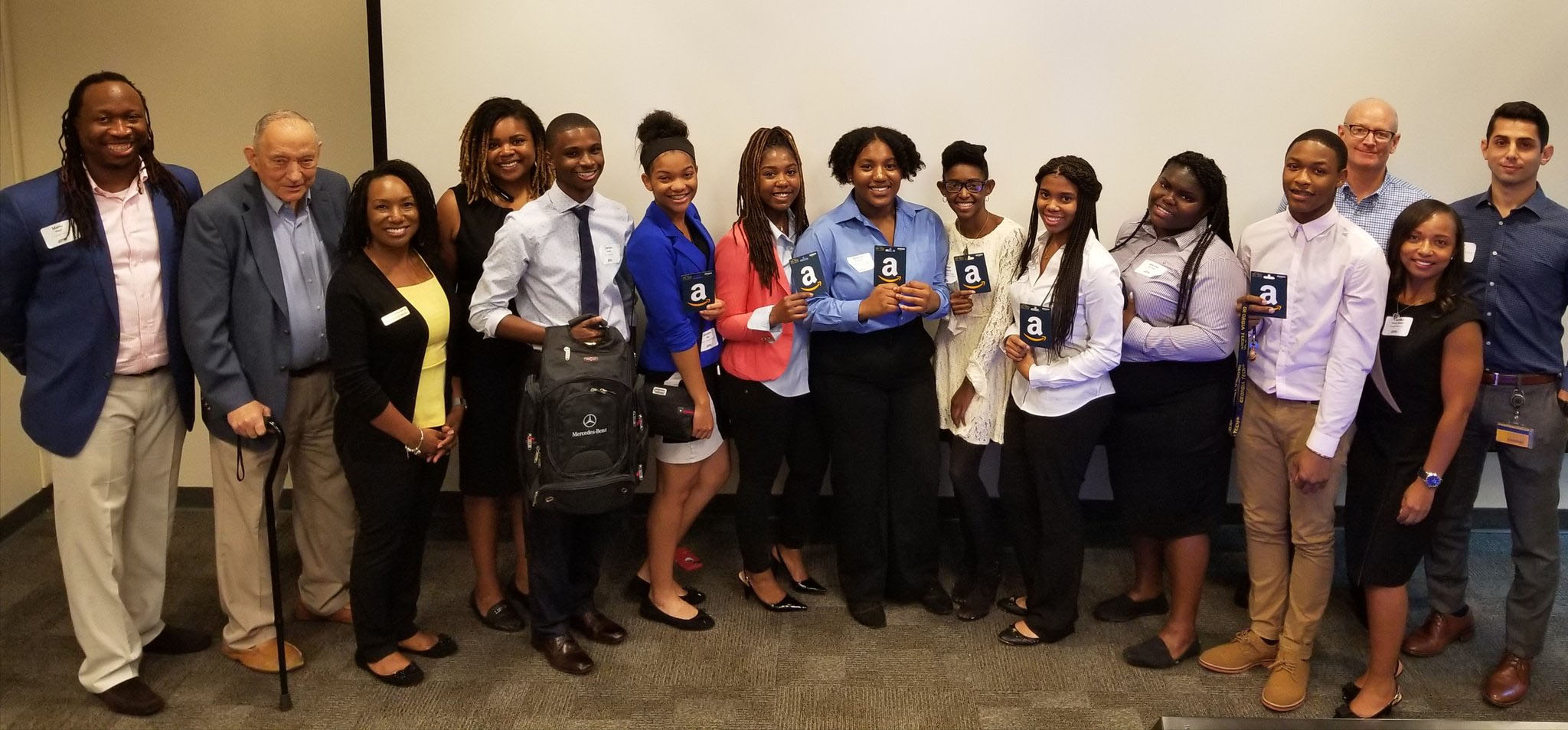 Project ENGAGES held its summer 2017 celebration with cohort 5, and the winners for the oral and poster presentation winners are depicted with Project ENGAGES leadership.

Oral prize winners include Jasmine May, Marsha McCray, and Kaiya Mitchell.
Poster Winners include Ayanna Prather, Percie Thompson, and Christian Garrett.
Grand Prize winner was Clinton Smith.

Congrats to All!
Awards sponsored by Mercedes Benz USA. Pictured left to right: Manu Platt, Robert Nerem, Lakeita Servance, MBUSA rep, Clinton Smith, Jasmine May, Kaiya Mitchell, Ayanna Prather, Percie Thompson, Zaria Hardnett, Marsha Mcray, Christian Gardnett, Kevin Caravati, Tamika Curry-Smith, and Ilan Stern.