ENGAGES Scholar Tatiyanna Singleton named valedictorian!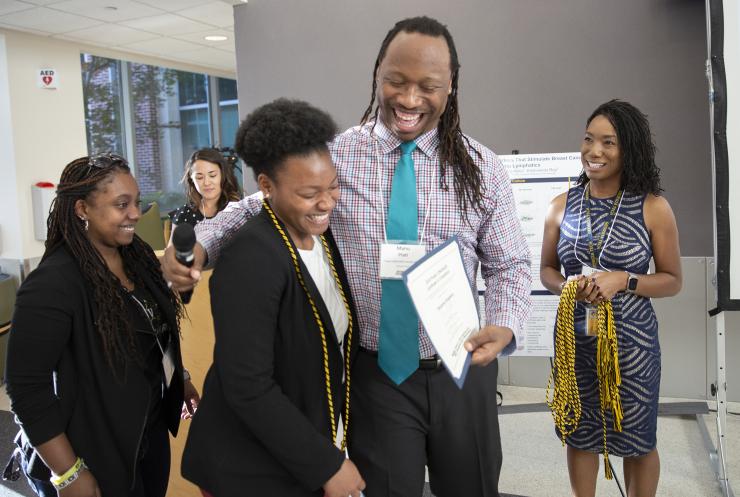 Congratulations to Project ENGAGES student Tatiyanna Singleton who graduated as the valedictorian and STAR student for KIPP Atlanta Collegiate High School, Class of 2018! Tatiyanna has been assisting Simone Douglas in the Platt lab since 2016. Her works with cathepsin-mediated fibrin degradation experiments aims to better understand mechanisms of destabilization and destruction of fibrin matrices in "bio-bots" and microvascular networks. Tatiyanna competed in the Atlanta regional and state science fairs, where she received fourth honors ribbon, and won 1st place in the Project ENGAGES Winter 2017 Celebration Poster competition. She is also a co-author on "Human Cathepsins K, L, and S: Related Proteases, but Unique Fibrinolytic Activity." Tatiyanna will be majoring in engineering at Vanderbilt University in the fall.
First class of Project ENGAGES College Graduates!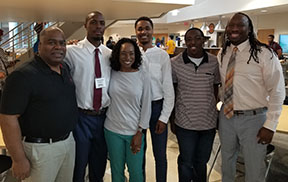 As we start cohort 6, we are celebrating our first Project ENGAGES alumni that are now college graduates!! Three of them came back to celebrate at the Summer Celebration and we had to capture a picture. Shown are Steve Woodard (IBB Facilities and proud ENGAGES alumni father of Jasmine Woodard, Howard University, B.S. Psychology not shown; Chris Seaborn (East Carolina University, B.A. Business Management), Lakeita Servance (Project ENGAGES Program Coordinator), Solomon Mcbride (Brandeis University, B.S. Health Science Policy), Robert Hughley (Georgia College and State University, B.S. Chemistry) and Manu Platt. More to come!!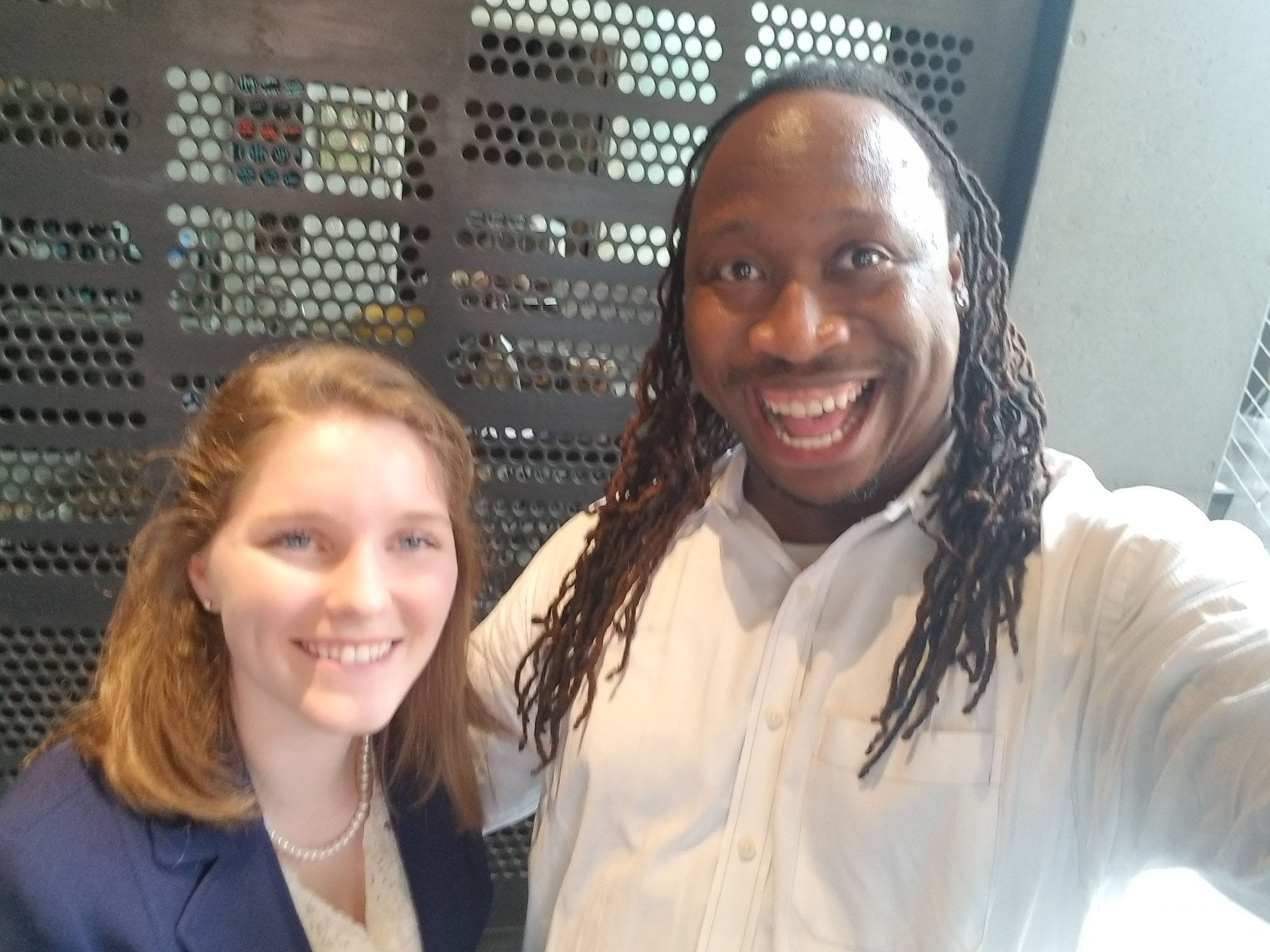 Meghan Ferrall-Fairbanks has successfully defended her Ph.D. dissertation Effects of Cathepsin Proteolytic Network Dynamics on Extracellular Matrix Degradation in Biological Machines and Invasive Disease. Meghan will be starting a postdoctoral fellowship at the Moffitt Cancer Center in Tampa, FL this August. We will miss her!!